Have you e
ver wondered how you ended up here… right now?
I do.
Often… and last night was one of those times!
It was 11:08pm and I was completely cocooned in my sleeping bag on my ice bed, in my -4C bedroom inside the Snow Hotel at Kirkenes, Norway.
I'd layered up from thermals to extra socks
but also decided to add the extra extra socks and balaclava the hotel offered.. yes, that special touch, just for the crazies who thought this might be a good idea! My trusty, old long mittens were stretched to my elbows and I'd pulled my beanie over the balaclava… just in case! The hotel then proffered a huge sack like sheet… just like those ones we used for sack races when I was a kid, only bigger and softer… with the instruction to slip into it before slipping your sheet and self into an outdoors survival sleeping bag.
Our clothes for the next day had been rolled and placed into the foot of the bag so they'd be warm and dry in the the morning and my toes now reassuringly felt for them through the 'layer-up-on-layer' of socks. We'd also been advised that those that couldn't make it through the night could head up to a heated lounge room at any time… but I wasn't going to disappoint myself by even considering that as an option!
So here I lay in my Nordic cocoon peering out at the soft red glow.. reminiscent of Amsterdam windows.. of the backlit, princess ice sculpture etched into the snowy walls of my ice cavern room.
Why was I here?
Why would a moment of insanity convince me this was going to
be fun?
Well, I believe that moment is caused by BBC…yes, Baby Boomer Consumerism… but we now have a newly adapted version!
My generation no longer collects material objects for instant gratification but instead, we collect experiences!
Yes, we do!
Who over 45 doesn't have a Bucket List?
But this n
ew BBC is more ideologically sound, reinvented and adapted to be guilt free. We are taking on the world and typical of BBs, it is bigger and better than ever and I have named it our 'Boomer Idealogical Guilt Free Adapted Reinvented Consumer Experience'…
Yess! It's finally here!
…it's BIGFARCE!
We don't need to have a problem with this change from objects to experiences at all because now we collect our experiences with responsibility so we are able to contribute back to society. We can learn from all our experiences about how other cultures live and  think… by walking in the shoes of strangers and tasting the temptations within their lives; by understanding and caring about their back stories and not just their backlights; by identifying our strengths or biases we can develop our intercultural capacity and contribute back to the good of humanity and our collective growth.
So here I was,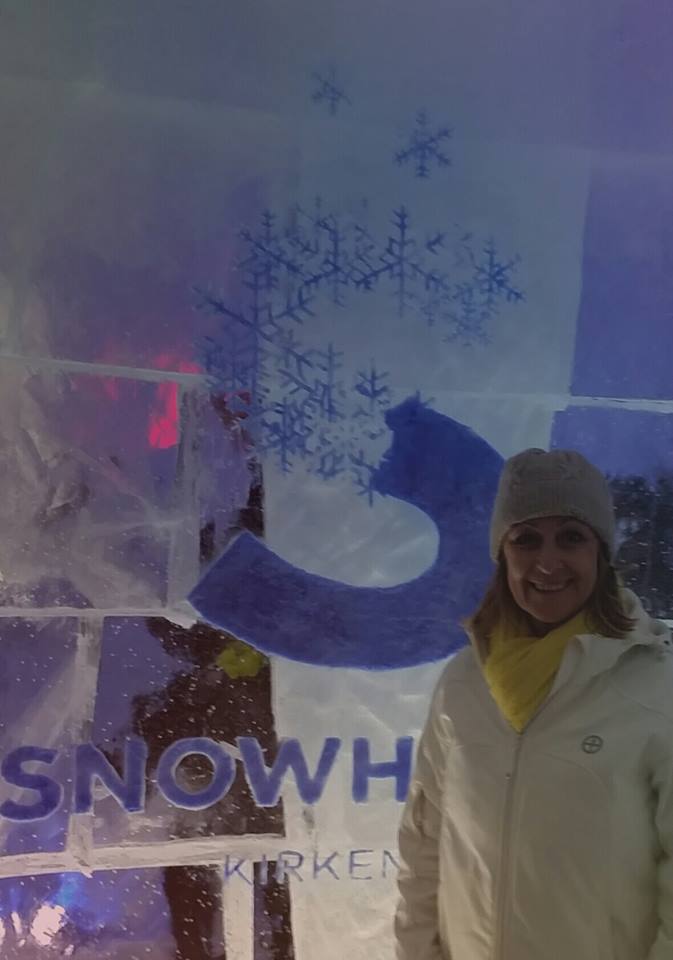 lying on my ice bed determined to sleep there for the whole night and contribute this latest experience in my collection.

I was feeling the cold on my face and gauging my strengths.
I was developing our intercultural capacity by wondering how many shots were consumed in an ice bar by the crazy Norwegian who first thought this would be a good idea.
I had informed friends on social networks for the benefit of our collective growth.
But in the dark, what I truthfully realised was…
…. I was just ticking off #9 on Fiona's Bucket List!