Sydney (Aust) – Halifax – Sydney (Can) – Montreal – Toronto – New York
16 Feb – 21 Mar 09 
'Where the Arts flourish, so does tolerance and enlightenment' – Nelson Meers
 Day 1: 16 February 2009
Premier's ABN AMRO Creative Arts Scholarship Study Tour 
Sydney (Aust) – Halifax – Sydney (Can) – Montreal – Toronto – New York
LEAVING SYDNEY
"She packed up her potential and all she had learned, grabbed a cute pair of shoes and headed out to change a few things."   Author (Unknown) 
Sydney was soaked with rain!
The bridge and our beautiful harbour were hidden behind a veil of wintry grey. It was such a stark contrast to the last few weeks when the mercury had continually soared daily over 40C and everything was as dry as a tinderbox.  
A week ago we had all watched with horror as those devastating bushfires swept through Victoria and I was numb as I watched images of the firestorms ripping through those towns and leaving real people's lives in tatters. It was sobering to think that it could so easily have been the Blue Mountains turn this year. My complacency from the past few years had been shaken and replaced with a new respect for this annual destroyer. An incredible pride followed, as I watched the overwhelming response of Aussies as they came to the aid of each other and it was so good to learn that others around the world knew about the 'greatest natural disaster in Australia's history' and cared. I had already received messages of concern from many of the contacts I was about to meet over the next few weeks.
Thinking about my study tour had been pushed into the background of life. While I went through the motions and ensured that the safety net was in place at work and I knew I was flying out soon, there just hadn't been time to get excited… but now…. finally, after twelve months of planning and emailing connections, I arrived at Kingsford Smith Airport and joined that eternal queue to book in and head through customs.
This was the beginning……  
Australian bushfires appeal – Please consider donating to support those who have lost their homes, families or friends in Australia's worst ever natural disaster.
Day 2: 17 February 2009
Premier's ABN AMRO Creative Arts Scholarship Study Tour 
Sydney (Aust) – Halifax – Sydney (Can) – Montreal – Toronto – New York
SYDNEY TO VANCOUVER TO HALIFAX 
"Your true traveller finds boredom rather agreeable than painful. It is the symbol of his liberty – his excessive freedom. He accepts his boredom, when it comes, not merely philosophically, but almost with pleasure." Aldoux Huxley
Do you ever read those information cards in the back of the seat in front?
No, I don't usually either. However when faced with 3 days of travel ahead, I have found that you begin to take a great interest in things that normally hold no interest or relevance to your life. For example, did you know that Air Canada has a fleet of 333 aircraft and flies a Boeing 777 -300 from Sydney to Vancouver? Another piece of more relevant information not found on same card is that if you sit in 19A you are close enough to Business Class to watch them wallow in the little extra pleasures of champagne on take off while you thrill to the delight of Economy Class water. Reminder: Don't book a window seat when flying that far over a large body of water as after a very short while one wave begins to look like another and no amount of Economy Class red wine changes that picture.
Number of movies a person can watch before setting their hair on fire becomes a viable alternative… and other In Flight Entertainment details for survival.
*sigh of defeat*… In Flight Entertainment or Survival at the Numbest as I have come to know it! They give you your own little screen these days along with earphones that never work quite right. Your own screen gives you freedom to tailor your entertainment to your own personal needs… but I always find that whatever the person two seats over is watching is always more interesting than my choice! That, however is another topic 'Reading Newspapers and Magazines on Planes, Trains and in Gallery Cafes' and will be covered another day.
The movie question can be a tough one… but it usually depends upon the movies offered. I start with 'previewing' (known to others as random flicking) all 23 offered from 6 scintillating movie categories: Avant Guarde, Hollywood, Canadian, Contemporary (how does Casablanca get into that?), Family and 1 other that was just too exciting to remember before I watch about 3 and my mind and body numbs and I start 'previewing' again hoping they've miraculously added more. I also love to watch a little prerecorded news from another country before trialling some rerun TV shows that I should never have watched the first time.
Why do people overnight in an Airport Hotel?
Travel Agent's Reply: 'It's for the ease of catching your flight early the next morning'.
Real Answer: All travel agents are in cahoots with doormen, taxi drivers and 'DownTown' businesses and tourist destinations and I fund a lifestyle for them that I can only dream about!
Based on: The view out of my window of planes while fascinating to those 'spotters' amongst us really lost my interest after 40  30  10 seconds and so I asked the doorman where I should go. He tells me 'Down Town' and calls a taxi. I tip him and pay a cabbie $30 to be taken anywhere down town. He works out that I want to go to the Art Gallery so I also tip him for being so helpful. Inside the gallery, the exhibition that I want to see is about to close in 15 minutes so I go to the café and buy soup for $3.50. I then walk the streets in -2C and decide I'm really not dressed for this weather and can only hang out in a department store keeping warm for a short time before I'm labelled as 'loitering with intent'. I catch another $30 taxi back to my hotel and find a bar where I drink imported Australian wine for $14 a glass, knowing all the time that I pay $5.50 back home. Altogether my soup cost $63.50 and my wine was up to $28 and I still had to tip the waitress before going back to my room to drink water and look at planes… which is what I should have done from the beginning!
Pictures taken while flying are only a record of the time and while interesting at the time are not interesting when looked at a day later… I apologise… sincerely… and (warning) will probably do it again!
Day 3: 18 February 2009
Premier's ABN AMRO Creative Arts Scholarship Study Tour 
Sydney (Aust) – Halifax – Sydney (Can) – Montreal – Toronto – New York
FIRST STEPS IN HALIFAX 
'A single conversation with a wise man is better than ten years of study'.  ~Chinese Proverb
Remember those times in life when you feel like the planets must have aligned? That puzzle pieces miraculously have fallen into place? Or that you have found answers to questions you didn't know you were going to ask and somehow you have landed on your feet? Well, today I felt all of the above!
I met this incredible dynamo named Willie who handed me the right warm clothing and encouraged me to take my first steps outside. She then filled me with confidence and proceeded to tell me about the most interesting programs and people that she was about to introduce me to over the next few days. All of them, educational and community initiatives that value the visual arts and offer stimulating and responsive learning experiences for participants, teachers or artists. I was filled with admiration for her enthusiasm for education and the arts and from this one invaluable meeting I was convinced that I had come to the right place. There was so much to learn and so little time and the learning curve would be steep. I hoped that I could offer some meagre crumbs of experience and information in return. We agreed to meet the following day… and the learning would begin!
In the meanwhile, I put on Willie's long black coat and ventured outside. After two steps I added the warmest scarf winding it around and around and continued on down the street. By the end of the block I had pulled on the gloves and as I rounded the next corner a gust of wind convinced me to complete the outfit with a warm beanie pulled firmly down over my ears. It was only then that I continued on my way with my hands shoved deeply into my pockets.
I was beginning to understand the disparity between how cold this weather really was and my understanding of how that cold might feel.
I realised then that it was just like my study tour…there was a vast chasm between what I thought I was going to find out and what I was really about to learn.  It was to be a reality check on both accounts!
Day 4: 19 February 2009
Premier's ABN AMRO Creative Arts Scholarship Study Tour 
Sydney (Aust) – Halifax – Sydney (Can) – Montreal – Toronto – New York
ARTS EXPRESS
'Advice is like snow, the softer it falls, the longer it dwells upon, and the deeper it sinks into, the mind.' Samuel Taylor Coleridge
Today it snowed… softly!
The inimitable Willie picked me up as promised and drove me to JL Ilsley High School where I met Sabine Fels, ArtsExpress Coordinator. The formal description is 'this program supports arts education in schools and the Coordinator's mission is to find funding and create partnerships with various institutions to help students learn through the arts'. My informal description is 'that passionate people make a difference to visual arts education and they inspire action in others to design and implement innovative programs'.
Sabine's enthusiasm for her program was unquestionable, her dedication to education through the arts is inspirational and I listened as she spoke of evolving projects and delighted in the successes of both the students and teachers. None of the projects were as easy as they appeared in the finished products. Artists started not knowing what the results might be but only knowing what they are not. Most had come with trepidation and tears. Often they had started as a concept that was adapted during its journey to completion. From mistakes lessons were learned.
Sample Project:  Flight Dreams – The Feather Project
JL Ilsley High School, Halifax
A Multimedia Sculptural Installation by students from J.L. Ilsley High School, Halifax, in collaboration with artist Miro Davis
The purpose was to incorporate art into the science curriculum, having students create a large-scale sculptural installation under the guidance of Halifax-based sculptor, Miro Davis. Students made objects illustrating a timeline for the evolution of flight and attached them to a 5m clear acrylic feather backed onto a foil embossed barometric maps that had helped pilots to navigate while flying.
Current Projects: Youth On The Radar    
Past Projects: African Heritage & Four Elements
'In general the arts are valued by society but this does not extend to arts education that takes place in the school system. This is reflected by the fact that the arts are the first subjects to be neglected or dropped whenever there are cuts'. UNESCO World Summit on Culture/Art in Education, 2004
I enjoyed the snow. I loved the feel of it as I walked through the streets . It softly landed on my clothes and sank in…. as did everything I had seen and heard today.
Day 5: 20 February 2009
Premier's ABN AMRO Creative Arts Scholarship Study Tour 
Sydney (Aust) – Halifax – Sydney (Can) – Montreal – Toronto – New York
ART GALLERY of NOVA SCOTIA 
The aim of every artist is to arrest motion, which is life, by artificial means and hold it fixed so that a hundred years later, when a stranger looks at it, it moves again since it is life.  ~William Faulkner
Dale Sheppard is the Curator of Education and Public Programs at the Art Gallery of Nova Scotia and the driving force behind the inspirational Flight Dreams exhibition which is currently showing on the anniversary of the flight of Alexander Graham Bell's Silver Dart at Baddeck.
Flight Dreams is uplifting and an invitation to dream.  Art Domantay's 'Balsa Wood Airplane: The Land That Time Forgot' returns us to the sweet memories of childhood while David Ruben Piqtoukun's 'Airplane'reminds us that some childhoods were not always sweet. Heartless by John Scott is a strong statement about striving for the stars while Don Proch's 'Night Landing Mask' insists the viewer take a look inside.Image Gallery
'The educational threads of this exhibition will weave through the curriculum, encouraging young people to sing and dance, to create art, poetry, and prose and, most importantly, to imagine. Curriculum links through lessons on the AGNS website in physics, math, language arts, art, music, dance and the science of flight are available to educators. Throughout the duration of its run, writers, artists, dancers, scientists, and musicians will animate Flight Dreams with special performances, written resources, and workshops.' Dale Sheppard
I visited the Young Learners studio space and was encouraged to hear that they start early in Nova Scotia with baby and preschooler workshops. What an amazing opportunity and a great start to life!
Dale spoke about her role at the Art Gallery and I was excited to hear her opinions on how the gallery plays a pivotal role in educating the community through a variety of partnership programs: ArtSmarts, ArtReach, Art & Wellness with the IWK Hospital (which I will visit on Monday) and a more recent project with the Provincial Autism Centre. A visit with the wonderfully quiet and calming Michael Seary topped off my afternoon as he showed me some of the artworks that participants had created at workshops held at the Art Gallery of Nova Scotia.
Day 6: 21 February 2009
Premier's ABN AMRO Creative Arts Scholarship Study Tour 
Sydney (Aust) – Halifax – Sydney (Can) – Montreal – Toronto – New York
WEEKEND 1 – SATURDAY 
'My one regret is that I wasn't at The Ori to see Max play to his home crowd… but I will next time!' Fiona Steel
While jetlag is my new normal condition and turning into a walking zombie at 3pm every afternoon is my newest acquired skill… it would be nice to feel like my old self just for a while… so today I tried to realign my sleep patterns. It didn't work so I visited a mall nearby, checked out melting snow and created a new page 'Insights & Skills'. However it's 2am and I'm guessing the sleep realignment hasn't work!
My favourite part of today was phoning home to an afterparty and heard about how the Modern Error gig went down at the Ori. Check out the pics from home… thank you Prue!
Day 7: 22 February 2009
Premier's ABN AMRO Creative Arts Scholarship Study Tour 
Sydney (Aust) – Halifax – Sydney (Can) – Montreal – Toronto – New York
WEEKEND 1 – SUNDAY 
'Feet, what do I need you for when I have wings to fly?' Frida Khalo
Celebrating100 Years of Flight was at the Art Gallery of Nova Scotia today and it was a great way to enjoy a Sunday. I met with the fabulous Laura Carmichael who ran entertaining and informative activities throughout the day for all ages. The Flight Dreams exhibition was accompanied by a film 'Mabel Bell's Aerial Experiment',  a lecture presentation by historian and author John Boileau –First in Flight: The Achievements of the Aerial Experiment Association and the open studio session Art about the Dart which gave children a chance to invent their own flying machine.
I dropped in on Dale Sheppard & Willie Reid again just as they were unpacking some of the original illustrations for Shauntay Grant's 'Up Home' picture book and heard about future plans to develop educational material along with a new exhibition.
After which we all decided that it was a weekend and we were allowed a little bonding over some good music down at a nearby Irish Pub. They, of course, had to ask me twice… and twist my arm to go. I followed reluctantly. J The day was perfect with blue skies, sunshine and a small breeze that swept across melting snows. It was the first time I hadn't worn gloves or a beanie and Willie, Phil and I enjoyed a walk back along the wharf together.
Day 8: 23 February 2009
Premier's ABN AMRO Creative Arts Scholarship Study Tour 
Sydney (Aust) – Halifax – Sydney (Can) – Montreal – Toronto – New York
IWK HEALTH – CHILD LIFE SERVICES
'Self esteem, creativity, self-awareness and discovery flourish when opportunity in the arts are provided'
Art & Wellness  What an exciting day! I had only ever seen inside NSW hospitals and most recently the Children's Hospital at Westmead… and so it was with great interest that I headed down to the IWK Health Centre, Halifax
Children's Hospital at Westmead                IWK Health Centre
I met with with Marion Lakenman, the Director of Children's Neurosciences, Surgical and Rehabilitation, Children's Health Program, Linda Skinner, Professional Practice Chief of Child Life Services, Kate Morrison and Krista Newman – Bennett, both Certified Child Life Specialists and it was a great privilege to hand over four Operation Artworks for their permanent collection.
My contact, Krista Newman-Bennett has been working alongside Dale Sheppard at the Art Gallery of Nova Scotia and together they had established partnership projects where they could raise the profile of the Arts in the healing process. IWK has a new wing with some great murals but their most recent acquisition is a gallery space within the hospital which currently displays artworks by young patients but also the end products of Autism Arts initiated by AGNS.
Zoom in and read…
I spent the most interesting evening with a gathering of creative people that Willie had gathered in her home. Dale Sheppard, Curator of Education & Public Programs AGNS, Shauntay Grant, writer, spoken word performer, broadcast journalist and musician and Enrique Ferreol, artist and Education Assistant AGNS
  Phil, Doug and I were onlookers to this wonderful world… and for the Aussies looking in… here's what the street outside looked like….. BEAUTIFUL!
Day 9: 24 February 2009
Premier's ABN AMRO Creative Arts Scholarship Study Tour 
Sydney (Aust) – Halifax – Sydney (Can) – Montreal – Toronto – New York
ARTsSMARTS 
'The importance of engaging young people in artistic activity is critical to their evolution as creative thinkers' ArtsSmarts
Today I met Kris Webster, ArtsSmarts Coordinator and we discussed this vibrant, active program that has been a part of Canadian schools for the last ten years. This is a program that, I believe, Australians should be studying closely if we are to give our children the very best opportunities to learn. As every teacher knows, not all children learn in the same way and a good teacher is sensitive to each student's needs. If these needs are not met then the child may exhibit difficult behaviour which results in the child not achieving required outcomes.
'ArtsSmarts is a long term, national Canadian initiative, launched in 1998, to promote the active participation of young people in the arts. Learning through the arts – 'arts integration' – refers to activities that incorporate the arts into all aspects of a child's education, even when the particular subject at the time is not art-related.
The basis of all ArtsSmarts projects is arts integration and building partnerships that link young people, arts organisations, schools and communities is fundamental to the ArtsSmarts concept.'
One of the most fundamental aspects that art can bring to any learning environment is the notion of exploration – or 'thinking outside the square'. Arts integration uses art to meet curricula demands, while helping to link non art subjects together with art. Art is a powerful tool that can be used to cross the boundaries between core subjects.
Making art part of the learning environment challenges young people to learn in new ways:
THINK critically

ANALYSE creatively

EXPLORE talents

DEVELOP research skills

WORK cooperatively

DISCOVER community
It was my immense pleasure to catch up again with Shauntay Grant, writer of 'Up Home' and to meet Susan Tooke , the fabulous illustrator of this wonderful book. They both signed a copy which had been given to me from everyone working in Education Programs at AGNS. Shauntay is one of the many artists working with students in schools through ArtsSmarts.
I also caught up with Cathy MacNeil, Coordinator of Program Services P-6 Cape Breton-Victoria Regional School Board. I often wonder if any of these very creative talented people sleep because there are just so many very good programs happening in this region. Cathy was in Halifax for meetings and fitted me in briefly. We ahd a short and lively discussion about arts education and teaching 'art for arts sake'. Many of the resources we discussed will be on the Insights & Skills page in the next few days.
Day 10: 25 February 2009
Premier's ABN AMRO Creative Arts Scholarship Study Tour 
Sydney (Aust) – Halifax – Sydney (Can) – Montreal – Toronto – New York
HALIFAX TO SYDNEY (CANADA) 
'Innovation is not the product of logical thought, although the result is tied to logical structure.' Albert Einstein
I was thrilled to spend some time getting to know Halifax Airport…and as an emergent exhibitionist I was thrilled that they got to see a little more of me.
I'm all for good security and I don't have a problem with taking my shoes off, my belt off, my jewellery off…and dancing through that screening area a few times! But… I am curious…someone explain this one to me… everything in my bag was emptied out and those dangerous little bottles of makeup and mascara were put into a plastic bag. They were not confiscated but instead put into a see-through bag and put back into my handbag where they couldn't be seen… but I could still get to them and do evil things if I was a bad person. Huh?
The plane was late but finally we took off in a Dash 8. I am so glad that the day was bright with blue skies because that plane was so small that I felt every little cloudy bump. I sat at the back in the very middle seat… and it brought back memories of a recent 'Egypt Air' flight to Aswan. Oh the joy!
I landed at Sydney Airport and decided it's a little different to the Sydney back home… just a bit!  After collecting my 'extra heavy' bag I waited for the one taxi to return and pick me up so I had a good chance to look around the airport… after 30 seconds I felt I had covered it all so went outside and photographed the parking lot.
The cab ride into town was quick and an entertaining cabbie explained that I'd thankfully missed the peak hour traffic. I checked into my room and was thrilled and very very pleasantly surprised to see the view. A frozen harbour of ice spread out before me with a snowy white beach and waves frozen in time lapping at our feet below . It was perfect!
Eric Favaro dropped in and whisked me away to enjoy a home cooked meal. This incredible man is the main reason I am in Nova Scotia looking at innovative education programs. He is internationally recognised as an advocate for effective programs in Arts Education… but he was also my original contact over 18 months ago.
Dr. Eric Favaro trained as a music educator, before teaching instrumental and classroom music in Calgary and in Cape Breton. He served as Arts Education Consultant with the Cape Breton-Victoria Regional School Board, and recently retired as Arts Education Consultant with the Nova Scotia Department of Education. He publishes frequently and continues to work on curriculum committees and other projects through provincial Ministries of Education and Federal agencies. Eric served as president of the Nova Scotia Music Educators' Association from 1993-95, and president of the Canadian Music Educators' Association from 1995-97. He initiated and chaired the first National Symposium on Arts Education (Cape Breton, 1997), and served on the board for the International Society for Music Education from 2000-04.
I realise as we speak that this is what he does… he is reknown and everybody connected with arts and education knows him. Somehow I got lucky 18 months ago and now that I had met him, I realised how very lucky I was!
Day 11: 26 February 2009
Premier's ABN AMRO Creative Arts Scholarship Study Tour 
Sydney (Aust) – Halifax – Sydney (Can) – Montreal – Toronto – New York
BADDECK – ALEXANDER GRAHAM BELL MUSEUM
'Leave the beaten track occasionally and dive into the woods.  Every time you do so you will be certain to find something that you have never seen before.  Follow it up, explore all around it, and before you know it, you will have something worth thinking about to occupy your mind.  All really big discoveries are the results of thought.' Alexander Graham Bell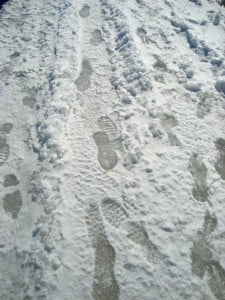 What did Alexander Graham Bell invent?
I said the telephone and I'm guessing that's your answer also. We are correct but as Mr Bell and his lovely wife Mabel well knew…. sometimes there are more answers if you go searching and often we need to ask more questions.
Sue & Doug picked me up and we drove the picturesque route to Baddeck to visit the Alexander Graham Bell Museum where I met Linda Watson, the Education and Public Programs Officer of this exciting hands-on educational space. Bell thought children should learn by doing and they are definitely given that opportunity when they visit.
What else did Alexander Graham Bell invent and do? Who were his supporters? Why was sound travel so interesting to him personally? Did he really think you could send sound through pictures? Where did he live? What made him think that he could fly? What's a tetrahedron? How did water inspire him? How did he learn things? How did he think children should learn?
Only a few of his Inventions & Studies: a dehusking machine, a manual finger language, voice simulators, talking dog, translated Mohawk language into visible speech, piano that transmitted music at a distance, harmonic telegraph, taught Helen Keller, telephone, photophone, phonograph, airplanes, hydrofoils, metal jacket to assist breathing, iceberg locater, audiometer, salt and water separator, air conditioning, anticipated concerns for fuel shortages and industrial pollution, methane gas uses, composting toilets, possibility of solar panels, metal detector, genetics
Day 12: 27 February 2009
Premier's ABN AMRO Creative Arts Scholarship Study Tour 
Sydney (Aust) – Halifax – Sydney (Can) – Montreal – Toronto – New York
SYDNEY (CAN)
CAPE BRETON CENTRE FOR CRAFT & DESIGN
CAPE BRETON-VICTORIA REGIONAL SCHOOLS 
'Every child is an artist. The problem is how to remain an artist once we grow up'. Pablo Picasso
Creativity, craftsmanship, beauty, and function find expression in the work of Cape Breton artisans! The Cape Breton Centre for Craft and Design houses a pottery studio, glass and jewellery studio, weaving studio, an art studio and a multipurpuse room- all used daily and nightly for workshops. The second floor gallery shows artworks for sale created by local artisans and the third floor will open very soon as a travelling exhibition gallery space with their first guests being The Art Gallery of Nova Scotia. The Artisan Trail is something I will need to come back and follow another day.
Carol Beaton gave me a tour of this fascinating centre and explained how it is filling a vital gap between the 'real world' and artists. Often we encourage our children into the 'art world' but do not give them the means or knowledge on how to market themselves. Often these people are lost as they follow other careers from which they can make a living rather than a career in which they truly belong and may achieve more satisfaction. How many visual art teachers do you know who have their own art making practice… as a hobby?
Lesley Ann Andrews is the Fine Arts Coordinator for the Cape Breton – Victoria Regional School Board and my resource for the rest of the day. Our discussion touched on the value placed on Arts Education by this forward thinking board to over 18000 students. Every elementary (4-6), junior (7-9) and senior (10-12) high school has specialist music and visual arts teachers. Every child is regularly taught the arts – visual, dance, drama and music (instrumental and string).
A visit with the Elizabeth Lalonde's art class at Holy Angels High School (Y10-12) was short but it was a delight to speak with both the teacher and students and discuss the works in progress. Insights & Skills Holy Angels is the only "public" all girls school east of Montreal and services all over Cape Breton Island and beyond with an increasing growth in International students. Its close proximity to the Centre for Craft & Design has seen a development in partnership programs.
     
I apologise for some dodgy pics but my camera died and I used my phone… obviously, I haven't yet worked out how to download them properly.
One of my greatest rewards is to speak with talented teachers about how they are using the arts to teach and so I was thrilled to travel to Greenfield Elementary School and be able to chat with the exciting Diane Lewis who is currently teaching visual arts there. Diane's book Teaching Children's Rights Through Art – a curriculum written by Diane Lewis in partnership with Cape Breton University's Children's Rights Centre and funded by Heritage Canada has just recently been promoted by UNESCO.
My last visit for the day was to the Membertou Trade & Convention Centre to view artworks by Dozay (Arlene Christmas), a Wolostoq artist who was born on the banks of the St. Johns and Tobique Rivers in New Brunswick.  Her work is well known in Atlantic Canada, as well as throughout North America and parts of Europe.
 
Days 13 & 14: 28 Feb & 1 Mar 2009
Premier's ABN AMRO Creative Arts Scholarship Study Tour 
Sydney (Aust) – Halifax – Sydney (Can) – Montreal – Toronto – New York
WEEKEND 2: SATURDAY & SUNDAY
'Oh, what a blamed uncertain thing this pesky weather is; It blew and snew and then it thew, And now, by jing, it's friz!' Philander Johnson
Sometimes you just have to sleep, eat and catch up and so that's what I've done this weekend. While I heard the galleries calling me, the reality is that the rain and ice came and temperatures dropped to -6 and oddly, I didn't really feel like going out in that weather. I am looking forward to a cool -14…and interestingly, I am now beginning to understand how the locals feel about this weather. Yes, all my friends in Halifax… I am nearly over it!
For Sunday afternoon the weather man has predicted 'freezing rain' and I have a flight back to Halifax and out to the very fabulous Montreal. I am in Sydney airport at this very moment and as you will see by the pics, I am surrounded by empty chairs. Do you think the locals know something about flying in this weather that I don't???